Register your school to Make March Purple for epilepsy
and fundraise for a chance to WIN your school a PIZZA PARTY!!!*



An estimated 12,000 children in Queensland are currently living with epilepsy. For kids with epilepsy getting through the school day can be challenging. Not only can seizures impact on a child's education but the side effects of anti-seizure medication can cause fatigue and changes in behaviour. Then add the stigma and bullying among peers which can be detrimental to their self-esteem.
1 in every 200 Australian school children are living with epilepsy – so it is likely you already know a student with the condition.
How can you show kids with epilepsy that you care and Make March Purple for epilepsy?
Turn your school purple for a day, a week or a month
Register your school today to receive your FREE schools kit. Including stickers, temporary tattoos, posters, balloons, and more!
You could host a fundraising event for example morning tea,

purple shirt day

, crazy hair day, colouring competition, or PURPLE colour run!
Download free posters, invitations, purple activities, epilepsy information and more.
Share your purple images on social media with #makemarchpurple #purpleday #epilepsyqueensland
Or email us your images to fundraising@epilepsyqueensland.com.au
Buy our cute cuddly purple plush to sell at school!
Early Learning Centres WELCOME!
Celebrate your school's Make March Purple efforts with a PIZZA PARTY!!!*
Fundraise a minimum $100 and deposit your School or Early Learning Centre's monies before Friday 26 April 2024 to be in the draw for a pizza party*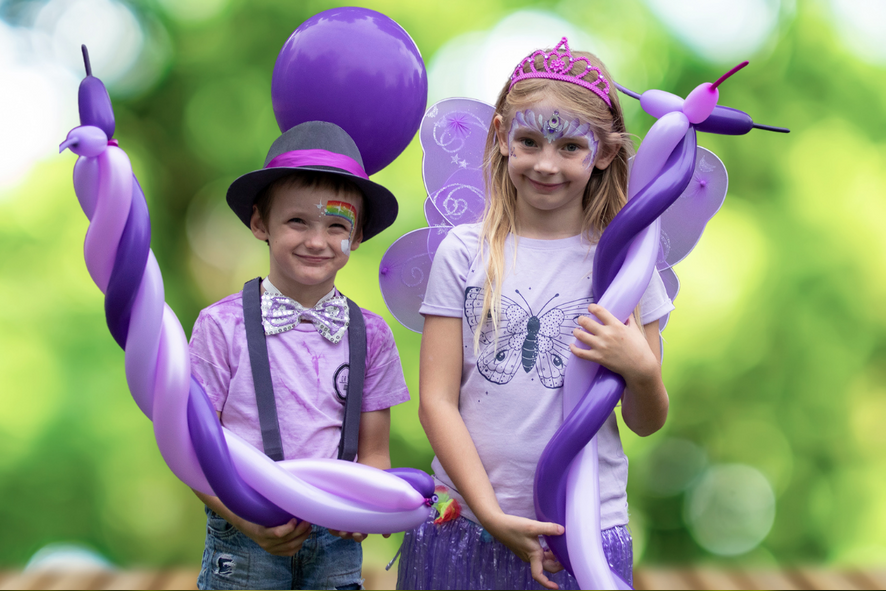 Our Impact in the last year...
hours of virtual epilepsy education delivered
people trained across Queensland
epilepsy management plans created
hours of training to organisations
Check out this short video produced by Purple Day founder, 9yo Canadian, Cassidy Megan.
Looking for a fun way to Make March Purple?
What about our Purple Muck Challenge?!!
Have your school community meet your fundraising target to slime your Principal, Student Leaders, or favourite teacher. Check out the video below!