An estimated 12,000 children in Queensland are currently living with epilepsy. For kids with epilepsy getting through the school day can be challenging. Not only can seizures impact on a child's education but the side effects of anti-seizure medication can cause fatigue and changes in behaviour.
1 in every 200 Australian school children are living with epilepsy – so it is likely you already know a student with the condition.
What can your school do to make an impact?
Host a morning tea, free dress day, crazy hair competition, tuckshop treat day, guessing competition, colouring contest, silly socks day… the options are endless!

Register your school today to receive...
Personal support – Our friendly team at Epilepsy Queensland are here to support you every step of the way.

Access to our fundraising downloads including posters, invitations, banners and thank you certificates for your donors and guests.

Remember to share your photos with us - we love seeing the amazing things you do!

In your social media, use #epilepsyqueensland and tag us @epilepsyqueensland for Facebook & LinkedIn

or @epilepsyqld for

Twitter

&

Insta

- you can also

email us

.
Or if you would like to create an online fundraising page for your school, click here to get started. You can share your online fundraising page with your school community through email and social media keeping everyone up to date of your event plans, and also giving them an online place to donate directly to your fundraiser. At the end of your event, you can donate any money raised by students directly to your online page.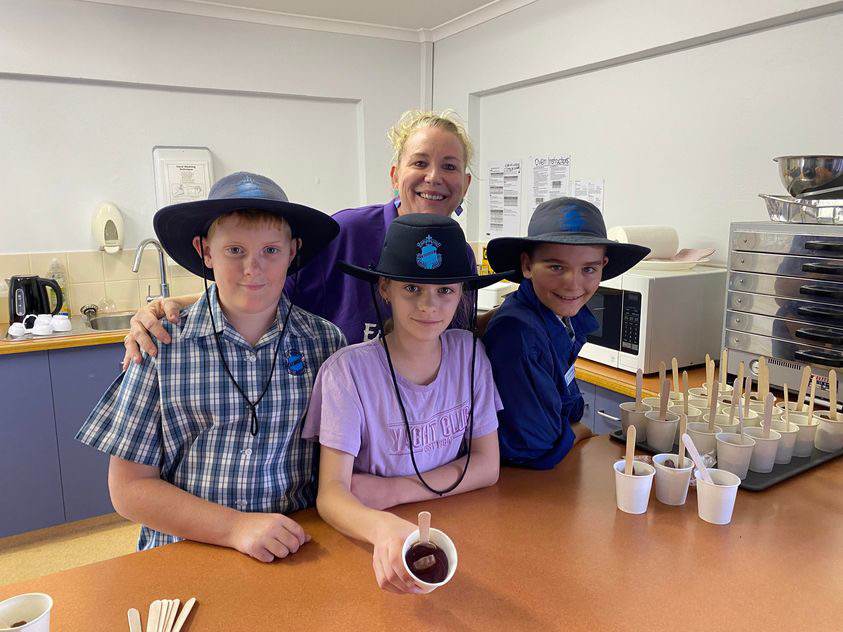 Not sure what to do? No problem, call us on 1300 852 853 or email fundraising@epilepsyqueensland.com.au
Need some assistance or inspiration?
Check out our featured fundraiser's below or click through to our Useful Info of FAQ's, resources and ideas.
Free Dress & Crazy Hair days raised over $3,300 in seven years at St Francis Xavier Catholic Primary.
Kids at Biggera Waters State School bought wristbands and discussed seizure first aid.
Jazarah, Dutton Park State School Community Captain & Epilepsy Queensland ambassador, organised purple cupcakes for the class that raised the most for epilepsy!