As some of you may know one of our Daughters Sian was diagnosed with Epilepsy in 2019. Sian has always loved her extreme sports like Mountain Biking, Slope style skiing and surfing. Sian experienced Tonic Clonic Seizures and absent seizures making it dangerous and hard for her to continue on with her sports and everyday life. It took Sian a year to find the right medication to control her seizures. Finally Sian is now back enjoying the life and sports she loves with her Dr's and family support. Please encourage Sian in her endeavour to race in Gravity Enduro Mountain biking this year and donate to the Epilepsy foundation. Sian has been fearless trying to carry on her extreme sports life she has always lived for.
My Updates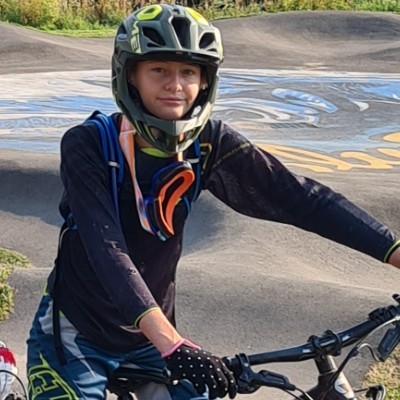 We did it.
Sunday 28th Feb
My twin sister Nia and myself did it. We made it through our first 4 hours of gravity enduro downhill mountain bike racing. It was a super hot day at 35 degrees but we managed to finish all 5 stages and I managed an extra run...making 6. We both had to work hard in the heat but loved it, earning our first and second place.....I just beat my sister. We hope to see more girls out there enjoying mountain biking. Thank you to Kooralbyn bike park for the huge $500 donation you guys are the best and made our first race memorable. I have almost trippled my goal at $2858.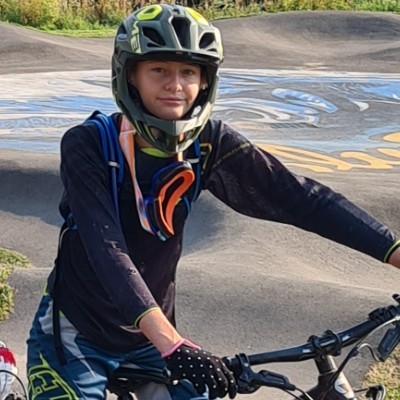 In the shuttle warm up day
Saturday 27th Feb
Hi Everyone, Here is Nia, my twin sister and myself in the back of the shuttle car on the warm up day before our first race. We practiced all 5 trails, some had steep downhill rock gardens that were challenging which we loved. We are going well and pumped to race together tomorrow. Thank you the Kooralbyn Valley mountain bike park who have been so kind and supportive, plus all of the donations that are still coming in.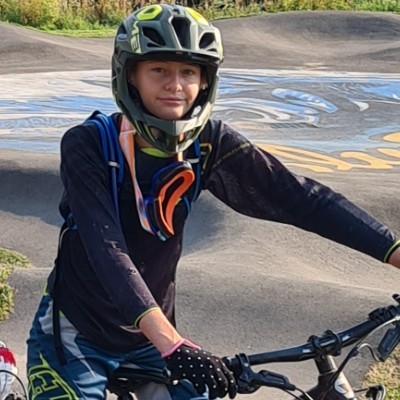 Doubled my goal whoooo
Wednesday 24th Feb
Humbled with the support I have received and have now doubled my fundraising goal. I really want to share my experience and raise awareness of Epilepsy so other families can have education and support through the hard times....Trust me I still have hard times even with Seizure control....I get really tired and my muscles ache ( a lot). I have to be careful with not getting to hot or fatigued. With support of my Dr, family, friends and coaches I have felt confident in going back to sport.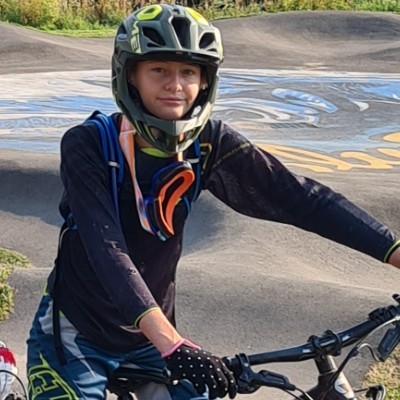 Almost doubled my goal
Thursday 18th Feb
So excited to say I have almost doubled my initial fund- raising goal. LET'S KEEP IT GOING. We were able to get out today with Coach Jimmy from Spoke n trail Noosa for our first technical session. We learnt a lot and it was super fun. Thank you for everyone's support. It has been amazing!! Our local bike shops, Venture Cycles, Spoke n trail, Bike on Noosa, and trail worx have been so supportive sharing our fund-raising page and donating.. plus our basketball club Noosa cyclone's. Kooralbyn bike park where our first event is held has offered to donate $5 from ticket sales. Aus cycling is going to add Sian in an article coming up. We just love seeing families out riding together and hope to encourage more females and young girl riders in the sport.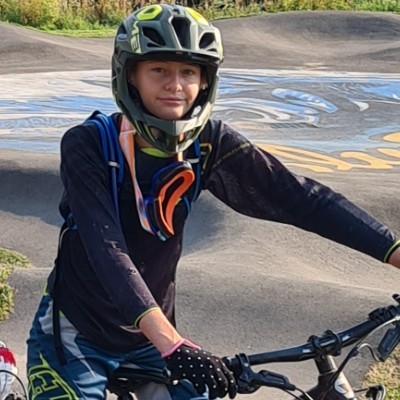 Smashed my Goal
Monday 15th Feb
Wow wow wow My Face was this Happy today when I have seen how much support I have received and a very very kind anonymous donation of $500. I am feeling so pumped , encouraged and excited that Iam able to do this and give back to the Epilepsy Foundation. I hope that people who are going through what I have can have continued support and education on Epilepsy.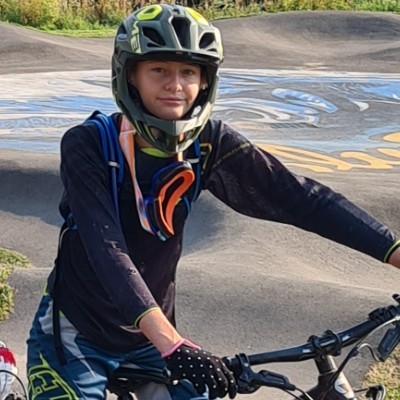 Nearly made my $1000 Goal
Wednesday 10th Feb
Here's a photo of me and my family on a recent mountain bike trip to Derby in Tasmania. So happy to be able to ride again. I'm training hard for my first race and nearly made it to my $1000 goal. Thank you everyone for your support. My twin sister has Decided to race with me at The Kooralbyn gravity enduro on the 28th of February 2021.....so excited!!!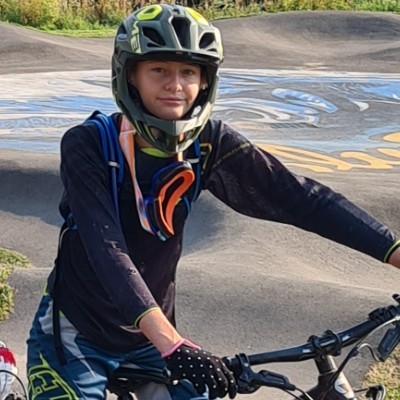 Half way to fund-raising goal
Sunday 7th Feb
Fantastic thank you everyone for your support so far. Sian has made it to $647 of her $1000 goal. Sian has been out on her bike in the hot weather training today it was hard but she got through it.  Check out Facebook for her jump line today. Only a few weeks to go until her first Gravity Enduro race. 
Thank you to my Sponsors
On The Edge Events
Kathleen
Jodie Warrell
Jade Dental Lab
Emma Phillips
Anonymous
Maya, Mark, Zack & Ava Gurry
Russell
Carmen Stewart
Trailworx
Marty
Cathy And Heidi Hunt
Michelle P
Venture Cycles
Gisele Sinclair
Pat Janes
The Hamburgers
Gayle Swenson
Anonymous
Michaela Collis
Tom, Chrissy And Jade
Sonia Mackeown
Dwyryd Townsend
Lachlan And Melina Hunter
Amy Mortimer
Anonymous
Mikey Williams
John Everton
Natasha Morgan
Jules
Caroline Martin
Mikey Seelhofer
Sarah Higham.
Kelly Gagnon
Cindy Townsend